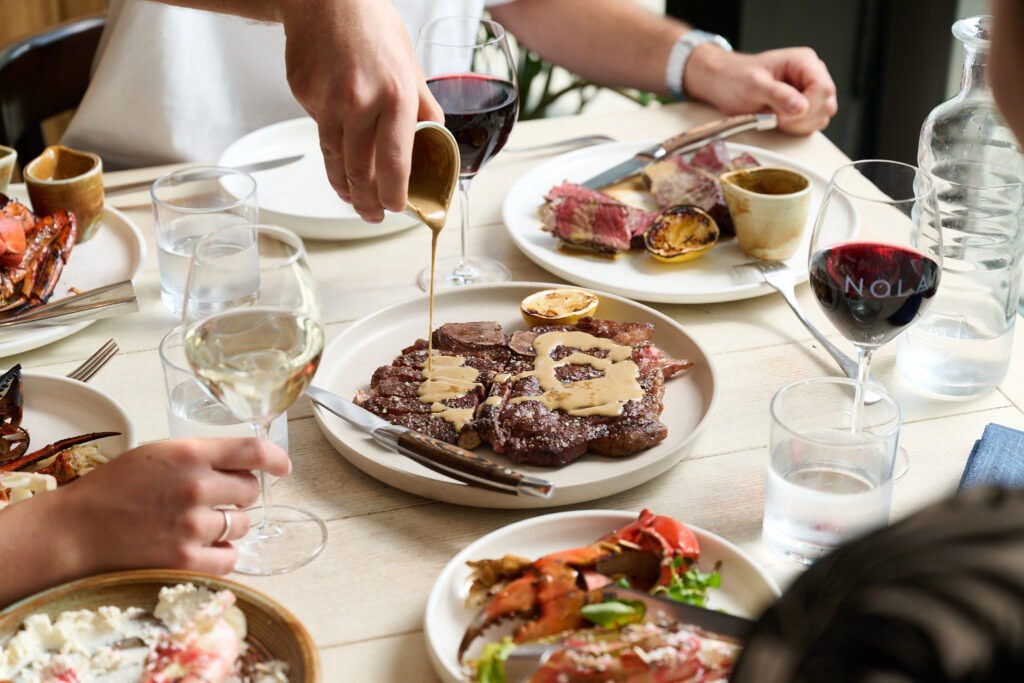 Creating a memorable dining experience through atmosphere and customer service
These days, the entire journey of dining out has become the centre of a great restaurant experience. We no longer dine just to eat. To us, it's become a treat. Especially after all the time we'd stayed at home the past couple of years. The idea… The concept… The approach, and the identity – drawing from their culture and tradition. This, along with a number of different aspects such as interior design, location and ambiance, contribute to creating an overall memorable dining experience for your guests.
A customer's expectations can be based on their subjective preferences, as well as the type of restaurant. There are some primary markers however, that build the foundation of a successful and unforgettable dining experience.
Welcoming, friendly, and personalised customer service.
Just like walking into a retail shop, guests that go to your venue want to be greeted with warmth, sincerity, and feel like you're genuinely happy to see them. The initial encounter creates the foundation of your guests' whole experience. If your restaurant is busy, it is vital to still acknowledge your guest without delay, as it is the first touchpoint of the customer's experience.
Consistently great American BBQ food
Consider the metaphor, "If it's not broke, don't try to fix it." This phrase correlates with the quality and consistency of your food, as it is the key to your business and influences your guests overall experience. If you're constantly receiving feedback from customers regarding the inconsistency of items on your menu, would you not want to re-evaluate that dish to exceed the guests' expectations next time? The same goes for the latter – If you're being praised time and time again for a specific menu item, and you decide to revamp and take those iconic popular items off the menu, this could hinder your growth as a restaurant and wean off repeat customers. Focusing on your food quality and drinks (whiskey), as well as ensuring you source quality ingredients, proper preparation, and detailed communication between all staff members (in the kitchen and on the floor), impacts the journey of a guests' dining experience, which in turn results as a loyal, or 'one-off' customer.
A Memorable Atmosphere
When was the last time you remember having a great dining experience? Was it yesterday, at the boutique bookstore/cafe around the corner from your apartment, with all the pups sitting with their owners basking in the sunshine? Was it 3 months ago, when you booked that family Christmas dinner at that famous italian restaurant that your co-worker recommended so you booked a couple weeks ahead and it was worth every dollar? Or was it that one night, where you had no plans with your besties, but you ended up eating one of the best meals you all ever had at a local restaurant specialising in Nat wines, that you just happened to stumble upon?
The concept of your space is what makes your establishment stand out from the hundreds more before – and after it's conceived. Your entire aesthetic, from colour scheme, to lighting and furniture choices, as well as placements of all of these play a vital role in creating a memorable atmosphere. For example, if we take NOLA Smokehouse and Bar, an American BBQ inspired venue, and decide we want to put lanterns, have guests sit on low-style dining tables, and have our staff wearing oriental designed attire, we're sending the wrong message and confusing our patrons. When building a concept for the atmosphere you want to create for your restaurant, you essentially want to transport your guests to a piece of (in this case) New Orleans, without having to leave Sydney
Efficient Customer Service
While food plays the most important role of a successful dining experience, a well organised, knowledgeable, and customer focused approach is just as beneficial to creating an overall memorable time.
Customers want a prompt, seamless engagement with each touchpoint – from entering the venue, to being seated, ordering their meal as well as the time it takes to receive the meal, and finally paying the bill. If there's a probability of friction at any point of these encounters, the customer's experience becomes less enjoyable and efficient.
While creating a memorable dining experience for each and every customer that enters your venue is entirely subjective and won't be consistent every single time, following these practices will generate a solid foundation for your restaurant to stand out and make for an unforgettable experience.