Yes, there's loads of events to get to during Sydney Bar Week — 29 and counting — but if you're coming from interstate, you'll want to pop by these bars to get an idea of what makes Sydney the great drinking town it is — take a look at our list below.
With just five days to go until Bar Week kicks off, make sure you've got your RSVPs and tickets for the events you want to attend sorted — click here for the full timetable — as a number of events are already well and truly booked out. This year's Sydney Bar Week is going to be bigger than ever.
New Nominated Sydney Bars
Door Knock
870 Pitt Street, Sydney. Door Knock – the new Sydney hideaway from co-owner Natalie Ng — has made quite an impact on the nominations for this year's Bar Awards. We think it's because it's one of the city's most comfortable and delicious destinations, and that's in no small part down to the way bar manager Jonathan Carr makes you feel when you sit at the bar.
Get here and drink your way through the cocktail list — and, if sherry is your thing (as it should be), you're in luck here: both Carr and Ng are big fans of the stuff.
Jacoby's Tiki Bar
154 Enmore Road, Enmore. You lot like your tiki, right? Jacoby's Tiki Bar was one of the most anticipated bar openings we've seen in recent years, and the team have delivered. The idea for Jacoby's came about after Earl's Juke Joint owner Pasan Wijesena and Adrain Sanchez spent a night at legendary LA tiki bar, Tiki Ti, and decided to open a bar with another Earl's alum, James Fury and Earl's regular customer and tiki aficioando, Stu Ellis.
What can you expect here? Well, a high standard of cocktails is a given, but they also get the escapism of tiki right. Once you're through the door, and the music comes up as the lights goes down, you'll be happy to be out of your world (and into Jacoby's).
Smoke
35 Barangaroo Avenue, SydneySydney has one competitive advantage over other Australian cities when it comes to places for great drinking: that big, beautiful harbour. And since booze arrived in this country we've been drinking it down by the water, something you'll be able to do at this rooftop cocktail bar atop Barangaroo House in Sydney, from the Solotel group.
You can expect some inventive cocktails here: there's a number of Spritz and aperitif-style drinks on the list (like the Negroni Fragola — house strawberry gin, Aperol, house sweet vermouth, and rosemary) and a raft of stronger libations like the Smokey Martini (Chase Smoke vodka, smoky whisky rinse, cordon cut, and burnt thyme).
The Doss House
77 George Street, The Rocks. You don't get many more iconic destinations in Sydney than The Rocks, and now you can also drink some iconic whiskies in a warm, intimate setting at this nominee for New Bar of the Year.
They love their whisky here, and Australian whisky, and Aussie spirits in general, are a big focus for the bar, which makes sense given that it's housed in one of the oldest settler spaces in the country.
The Duke of Clarence
152-156 Clarence Street, Sydney. Owners of The Barber Shop, Mike Enright and Julian Train, have gone to town on this new project, where it's the details that matter, and matter a great deal.
You'll get a great pint, and you can sip all day on cocktails made with great care — give the Clarence House Gibson a go. It's the best liquid lunch we've had all year.
Great Bar Week Bars
Tio's Cerveceria
4/14 Foster Street, Surry Hills
Two-time Tequila Bar of the Year, Tio's is home to the Bartenders Brunch on the Sunday of Bar Week and a must-visit destination for lovers of agave and good times.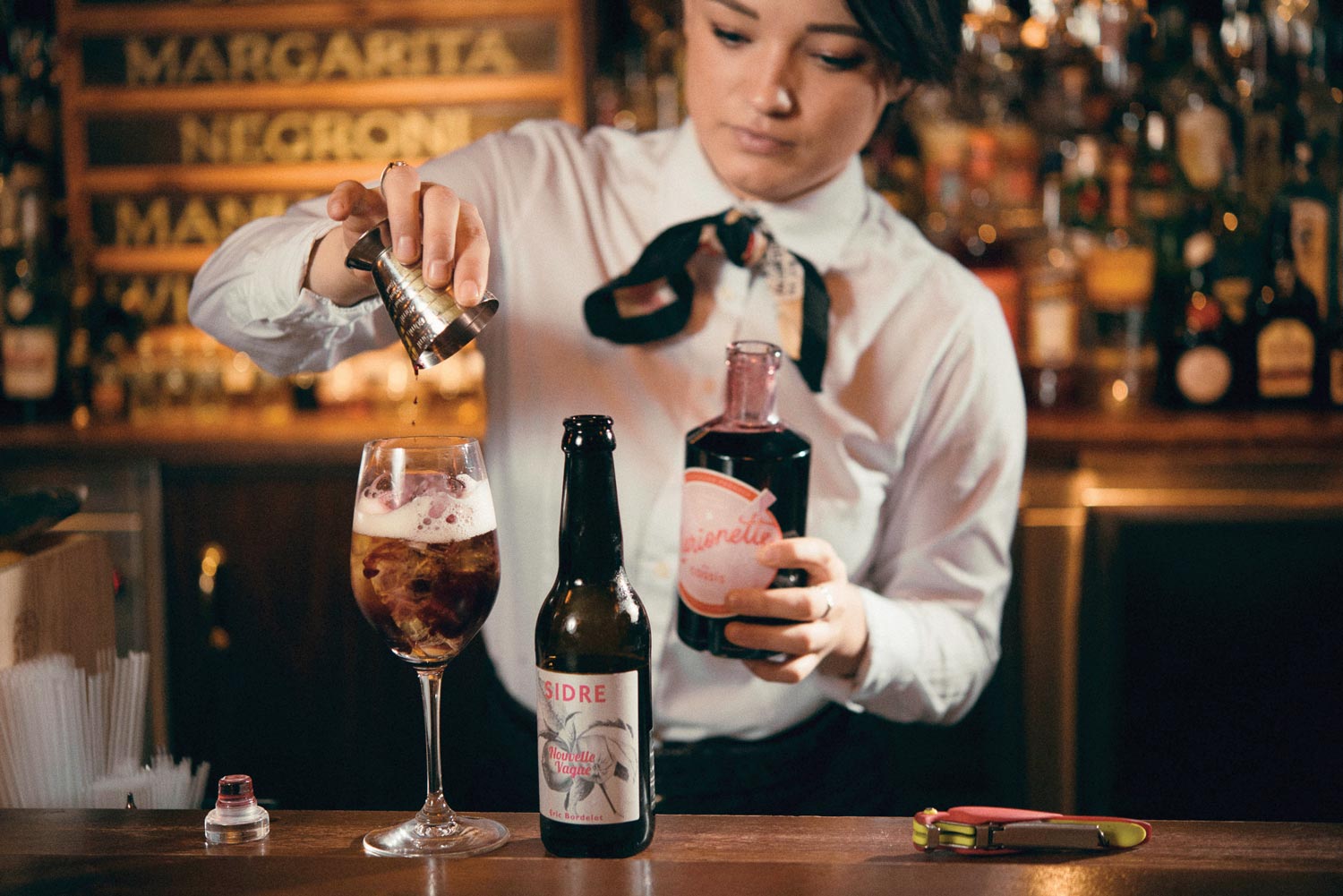 Restaurant Hubert
15 Bligh Street, Sydney. What's not to love about Hubert? There's great food to be had in the restaurant, but you'll find us at the bar getting around some classically constructed cocktails and some killer wines. They're also hosting both the Business of Bars Conference on Tuesday 18th, and the Indie Spirits Tasting on the 16th, so you've got plenty of excuse to get here.
Kittyhawk
16 Phillip Lane, Sydney. Just a stone's throw away from Restaurant Hubert, Kittyhawk is Jared Merlino's ode to rum and rye and the spirit of liberation day in Paris back in the 1940's. You can get some great eats here courtesy of their kitchen, but you do need to try the Rum & Rye Old Fashioned.
NOLA Smokehouse & Bar
Tower 1, 100 Barangaroo Avenue. If you like your whiskey, don't miss NOLA on this visit. Home to the Bartender of the Year sponsored by BACARDÍ & De Kuyper on Monday the 17th of September, get down here for a classically made Sazerac and work your way through the extensive back bar.
The Baxter Inn
152-156 Clarence Street, Sydney. One of Australia's most famous bars, and with good bloody reason — some eight years on The Baxter Inn remains the benchmark for Sydney bars, and has been a regular fixture on lists of the best bars in the world. If you haven't been here yet, what are you doing with your life?
PS40
2/40 King Street, Sydney. PS40 will play host to a couple of events this Bar Week — including a takeover by likeminded Melbourne bar, Black Pearl — and is your go-to destination if you're after cocktails that are left of centre and all delicious.
Frankie's Pizza by the Slice
50 Hunter Street, Sydney
A perennial bartender favourite during Sydney Bar Week — you know at least one night during the week you'll be here closing out the bar at 3am. Banging beer is what you're drinking, a rock and roll good time is what you'll be having. And pizza! Frankie's is one of three official Bar Awards after party venues this year.
Big Poppa's
96 Oxford Street, Darlinghurst. Another late night spot for Sydney, Big Poppa's has great late night eats and banging drinks all the way until 3am — and there's no lockout on the door here. We're sure we'll see you there after the Bar Awards — it's an offical Bar Awards after party.
Ramblin' Rascal Tavern
60 Park Street, Sydney. They just don't make bars like Ramblin' Rascal Tavern anywhere else in the world, and that's because you don't get an ownership trio quite like the boys who own this place. With a 2am close after the Bar Awards, it's also an official after party. Cognac? Shit Tinnie? They've got it all.
The Clock Hotel
470 Crown Street, Surry Hills. Home to the Whiskey Roadshow on Wednesday the 19th, The Clock Hotel is an essential option for afternoon beers during Bar Week — make sure you hit their Whisky Room, too, for a fine dram or three.
Read the full article on australianbartender.com.au